June 18, 2022 By Jamie Warner
Invarosoft CSAT Product Release 2022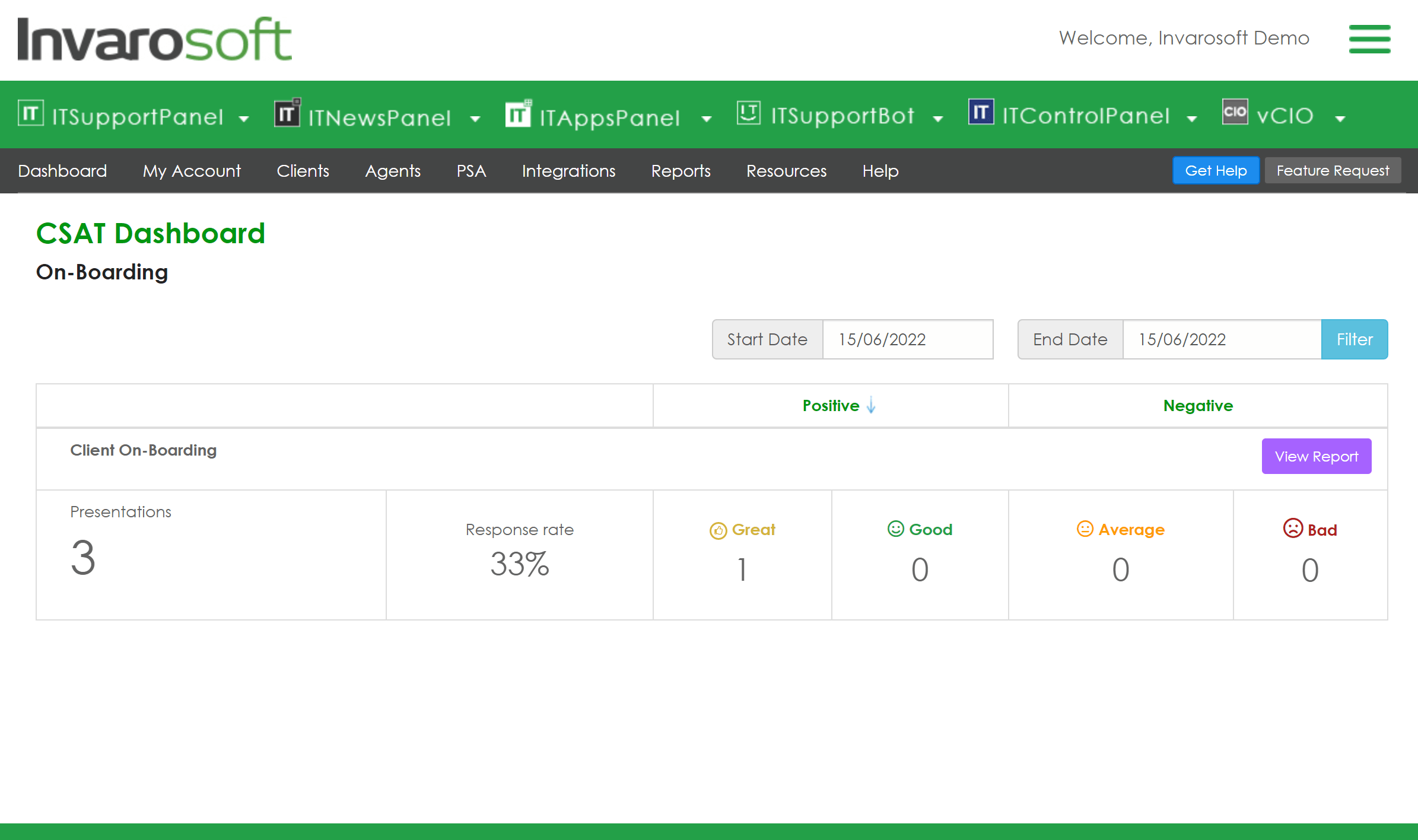 CSAT Product Release 2022

➡️ CSAT Overview
We're super excited to release our CSAT 'Basic' tool enabling you to consolidate your stack with Invarosoft and get the best customer feedback in the one platform. We're calling it 'basic' because it's not fully integrated with the PSA yet (meaning the user still has to fill in their details) but we'll achieve this in V2 along with our Push CSAT functionality which will be the first of it's kind in the industry.

If you want a basic, strong and flexible CSAT solution this will work really well.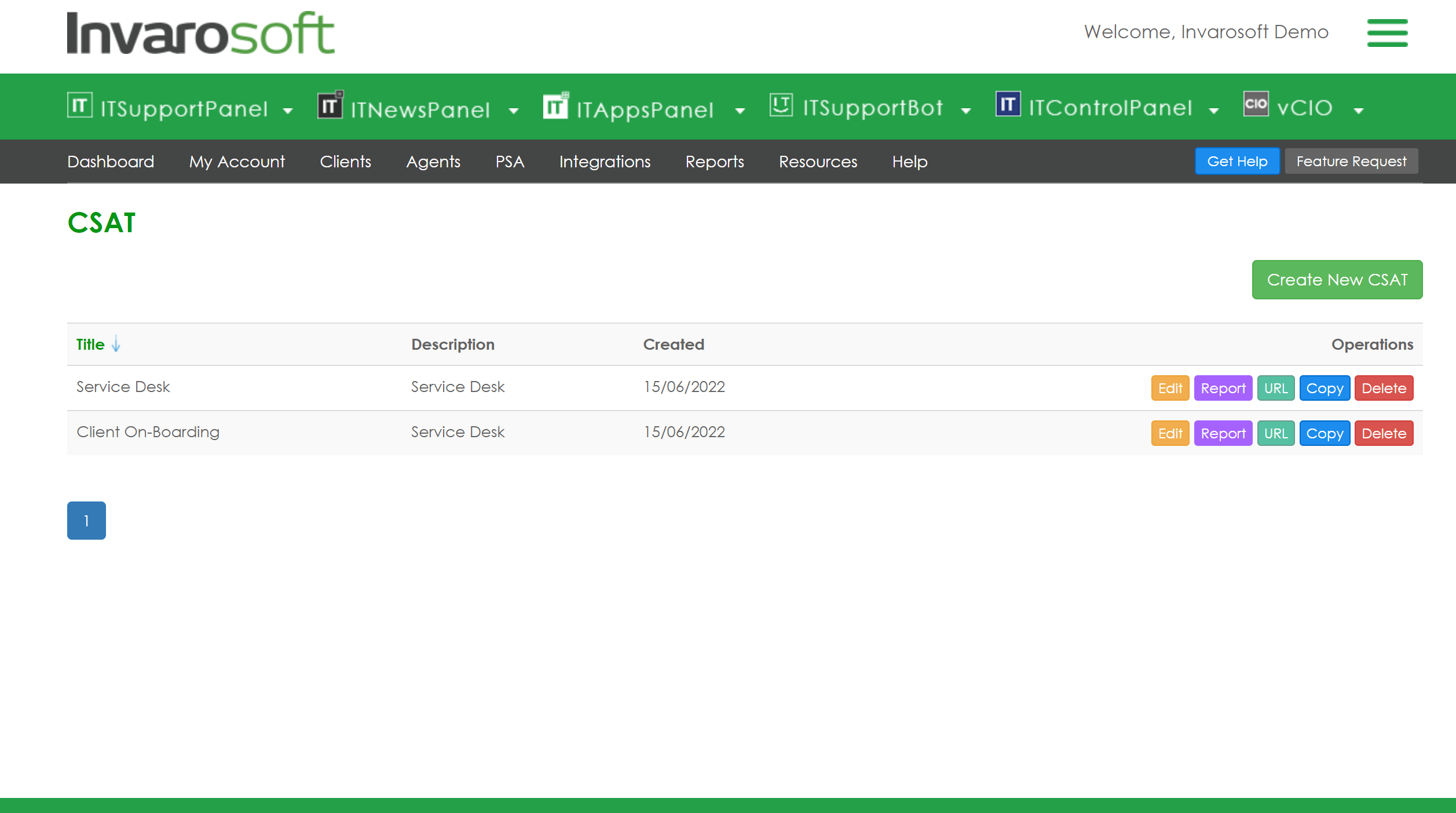 ➡️ Included in Subscription
Existing Invarosoft partners get this functionality included in their subscription.
➡️ Features
CSAT Surveys

URL Links

Dashboards (e.g. Service Desk, On-boarding, Projects)

Reporting

Multiple Feedback Option Definitions (e.g. Bad/Average/Good/Great)
➡️ Setup Instructions
Step 1 – Setup Dashboards
Go to ITNEWSPANEL / CSAT / DASHBOARDS Have a think about the surveys you want to create and then start with creating some dashboards. For example these are probably the big three (3):
Service Desk

On-Boarding

Projects
You'll be able to review Dashboard reports once you have survey results.
Step 2 – Setup CSAT Surveys
Go to ITNEWSPANEL / CSAT / CSAT and setup your surveys. It's pretty self-explanatory. You'll be able to tag which dashboard it relates to because of Step 1 first.
Step 3 – Use the CSAT Link
To get the link for the CSAT simply go to the CSAT page and click the URL button. Now you can send and use as you like. The common use cases are:
Image in Ticket Emails with link inserted (Service Desk)

Sending the link directly to a customer (On-boarding, Projects)
Step 4 – Email Notifications
You don't need to do anything here,  but when you get a notification (image above) you'll see the feedback information from the user and be able to click the ORANGE button (which needs fixing) to view the feedback report.
Book Training
If you would like some training feel free to reach out below and book a time.

Book Training with Manuel
---
About Invarosoft
Invarosoft® is Unified Customer Experience (UCX) platform that combines 14 tools including; Client Portals (O365 Integrated), Support Apps (Desktop, Mobile & Teams), Live Chat, Identity Security, CSAT, Surveys, O365 & Device Reports, Automation, Bots and vCIO Platform to help MSPs & IT Teams provide a best-in-class experience to their customers and reduce stack costs.