Watch Product Demo
Watch a quick video by CEO, Jamie Warner, introducing our CX platform.
Book Demo & Free Trial
Our personally guided 30 minute demo is the best way to understand what the Invarosoft CX Platform can do for your MSP before you trial. You also get a 30 day free trial.

Why Invest in Invarosoft?

Key Features
Teams App + O365 PSA Sync
Deliver a superior Customer Experience in 30-60 minutes (average setup time). Your clients already work inside Microsoft Teams so make it easy for them to access IT Support and their Client Portal. You can also save hours updating your PSA with our powerful O365 PSA User Sync. It's time to stop giving clients old-fashioned mouse-pads and stickers 😊.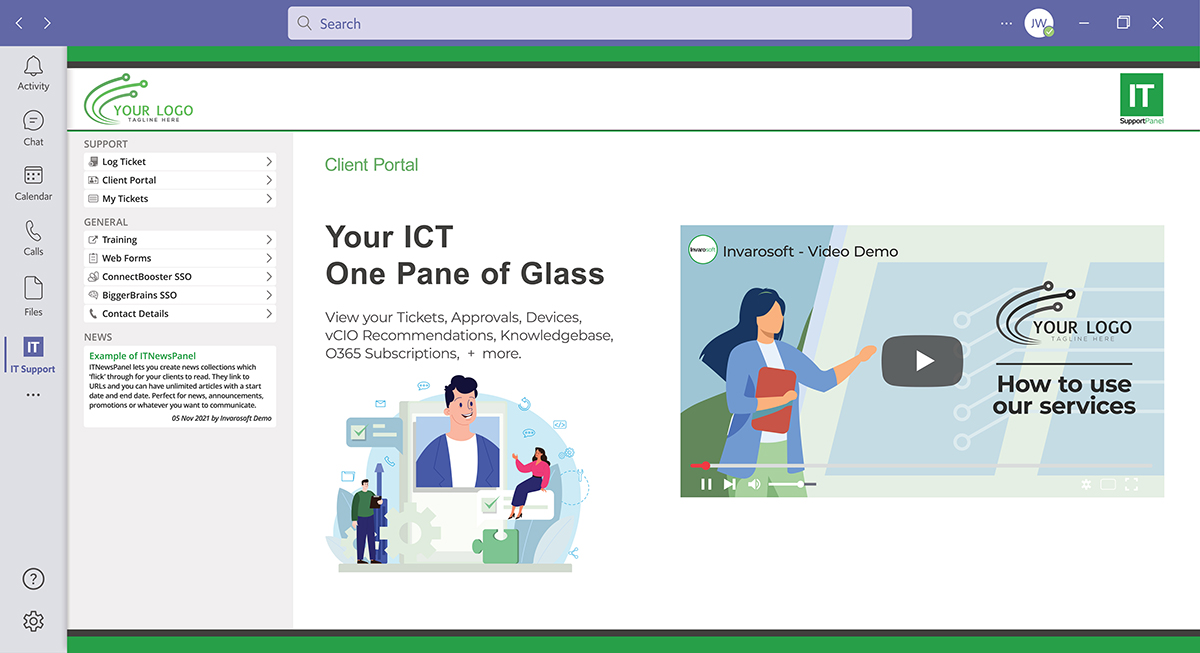 Client Portal
The Invarosoft CX Platform delivers an O365 Integrated Client Portal which is completely customizable and includes; Tickets, Approvals, vCIO, Service Catalog, Device Listing, O365 Reporting, Knowledgebase, Training + more.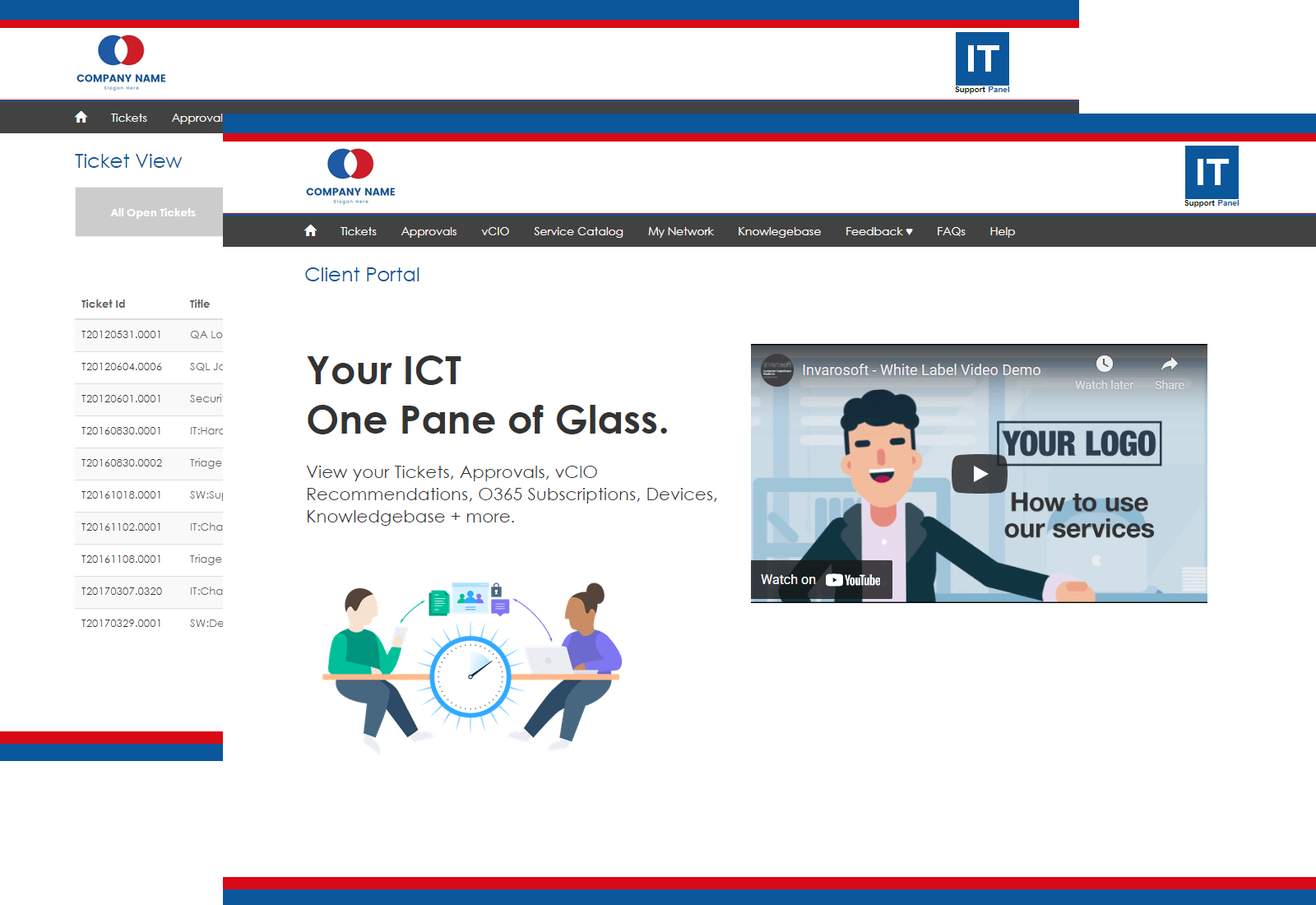 vCIO Platform
Reduce stack bloat with the best vCIO Platform on the market. You can present your recommendations using the buying psychology of Good/Better/Best.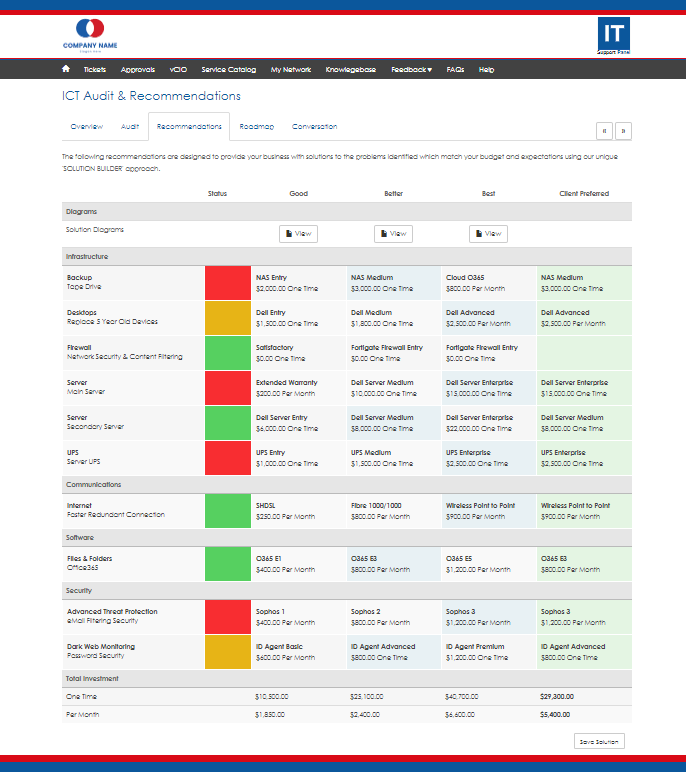 Live Chat, Identity Security, Secure 2FA Messaging
With ITControlPanel your Engineers get a powerful application to manage Live Chat, Identity Security, Secure 2FA Messaging, Push Messaging + more!