April 27, 2018 By Jamie Warner
Invarosoft Wins Best Rapid Pitch at ASCII IT Summit Austin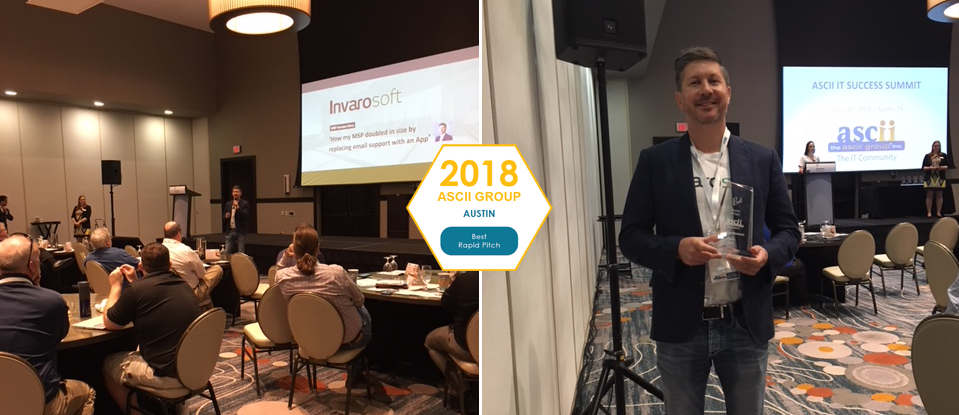 Invarosoft™ was pleased to attend the ASCII IT Success Summit in Austin, Texas, and pleasantly surprised to win Best Rapid Pitch voted ASCII members.
The event was a wonderful opportunity for CEO, Jamie Warner, and VP Success, Jessica Ross to meet ASCII members and we were very impressed by the amazing 'Texas Welcome'.
Invarosoft took home 'Best Rapid Pitch' voted by the members for our talk about how our founders MSP grew monthly support revenue from $80K to $220K by replacing email support with a desktop & mobile app called ITSupportPanel™. We even had 3 ASCII members sign up for the software at the booth with one lucky member winning a brand new set of Bose Wireless Noise Cancelling Headphones!
ITSupportPanel represents a new way to engage with your MSP clients and ASCII members got a chance to see the latest product features which is helping increase productivity, reduce calls and improve the customer experience.
The Top 5 Features ASCII Members Liked
Branding over every device; Windows, Mac, iOS and Android which helps to show your 'visible value' to clients.
Customization of Branding, Buttons, Forms, News & Apps at a Client/User/Agent Level which increases service 'stickiness'.
The 'forms' feature enables you to assign unlimited forms to ticket types to collect the right data e.g. new user setups to improve speed and accuracy in completing those requests.
Screenshot, this 'snagit' like feature ensures users easily attach error messages to tickets.
Ticket Type Manager, ensures you have full control over what ticket types clients see so you don't have to worry about having 'internal ticket types' showing to clients.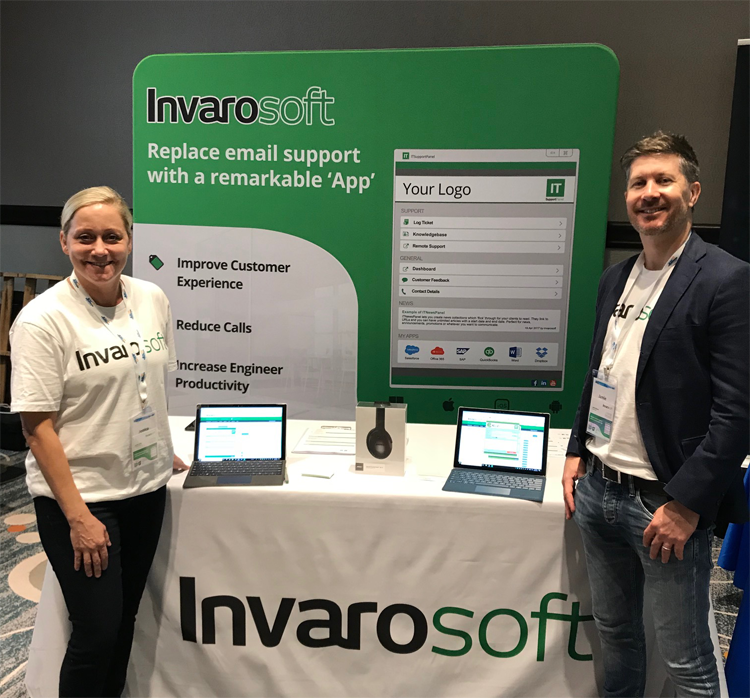 ASCII Group Buy Benefit
One of the amazing benefits of being an ASCII member is that you get excellent vendor discounts and benefits. As part of our Group Buy opportunity ASCII has negotiated significant discounts with Invarosoft to help members take advantage of this amazing software. 
For pricing and group buy information visit: www.invaro/ascii
Next ASCII Event – Chicago
The team at Invarosoft will next be on hand to meet more amazing ASCII members at the Chicago IT Success Summit, so if you're interested to find out more about ITSupportPanel come by and say hello!