July 6, 2018 By Jamie Warner
Invarosoft Wins Best Education Presentation at ASCII IT Summit Ann Arbor Michigan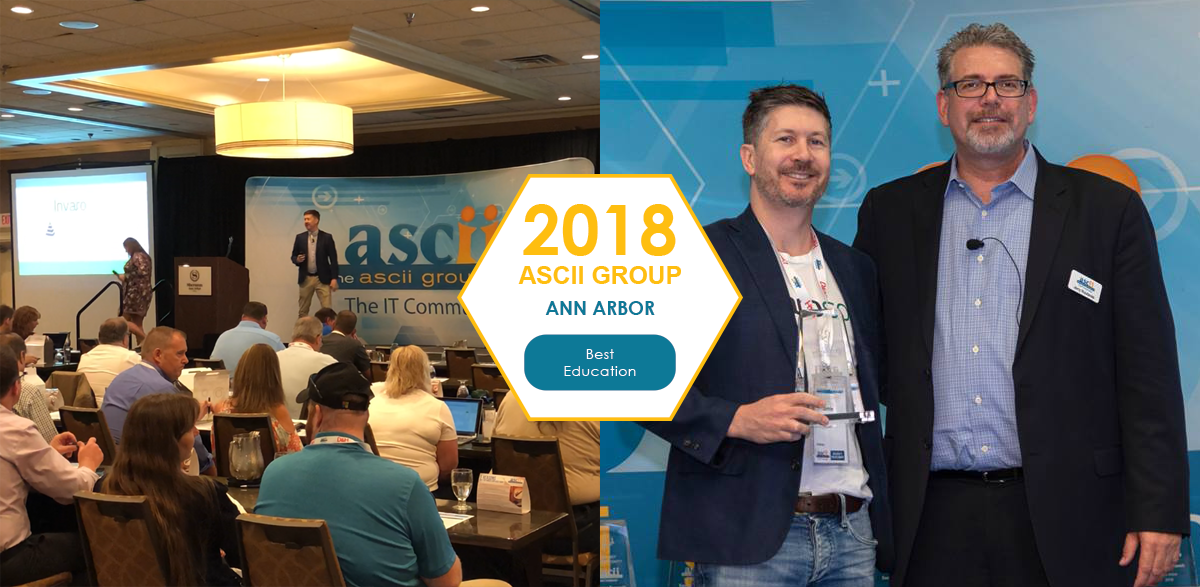 Invarosoft™ attended our third ASCII IT Success Summit in Ann Arbor, Michigan, and we were excited to win Best Education presentation voted by ASCII members.
Event Summary
The ASCII Ann Arbor Summit had over 100 MSPs in attendance and it was a great opportunity for CEO, Jamie Warner, and VP Success, Jessica Ross to once again meet ASCII members and discuss their unique MSP requirements.
We had 6 innovative ASCII members sign up for the software at the booth and one lucky member won a brand new set of Bose Wireless Noise Cancelling Headphones!
Thank you to the ASCII team of Shannon, Jerry, Mackenzie, Lynn and Alan for making it a very successful event.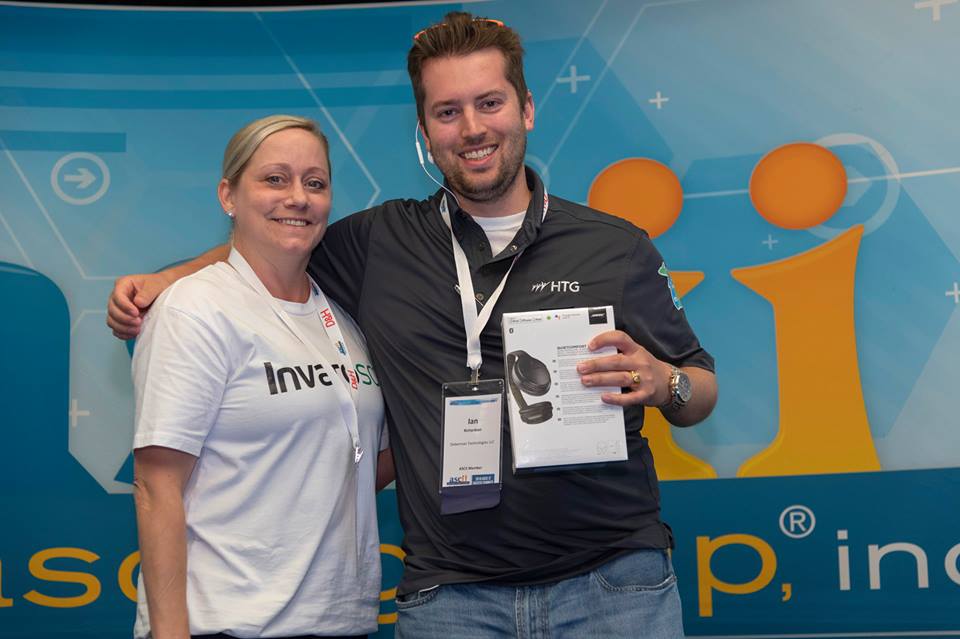 The Pyramid for MSP Success
Our CEO, Jamie Warner, also presented the 'Pyramid for MSP Success' where he provided his learning's from scaling his MSP organically from $3M to $7M in sales using ITSupportPanel to differentiate his services.
Jamie's presentation was a big success and was voted 'Best Educational Presentation' by ASCII members who took away some great learnings.
The Top 6 Features ASCII Members Liked
Forms: The 'Forms' feature enables you to assign unlimited forms to ticket types to collect the right data the first time e.g. new user setups to improve speed and accuracy in completing those requests, read more.
Screenshot: This 'snagit' like feature ensures users easily attach error messages to tickets.
Push Notifications: With Push Notifications you can send branded pop up alerts to all clients and users to ensure they don't miss important messages. Great for on-boarding new clients to train them on your systems!
Branding over every device; Windows, Mac, iOS and Android which helps to show your 'visible value' to clients.
Customization: With ITSupportPanel you can customize your Branding, Buttons, Forms, News & Apps at a Client/User/Agent Level which increases service 'stickiness'.
Ticket Type Manager: This powerful feature ensures you have full control over what ticket types clients see so you don't have to worry about having 'internal ticket types' showing to clients.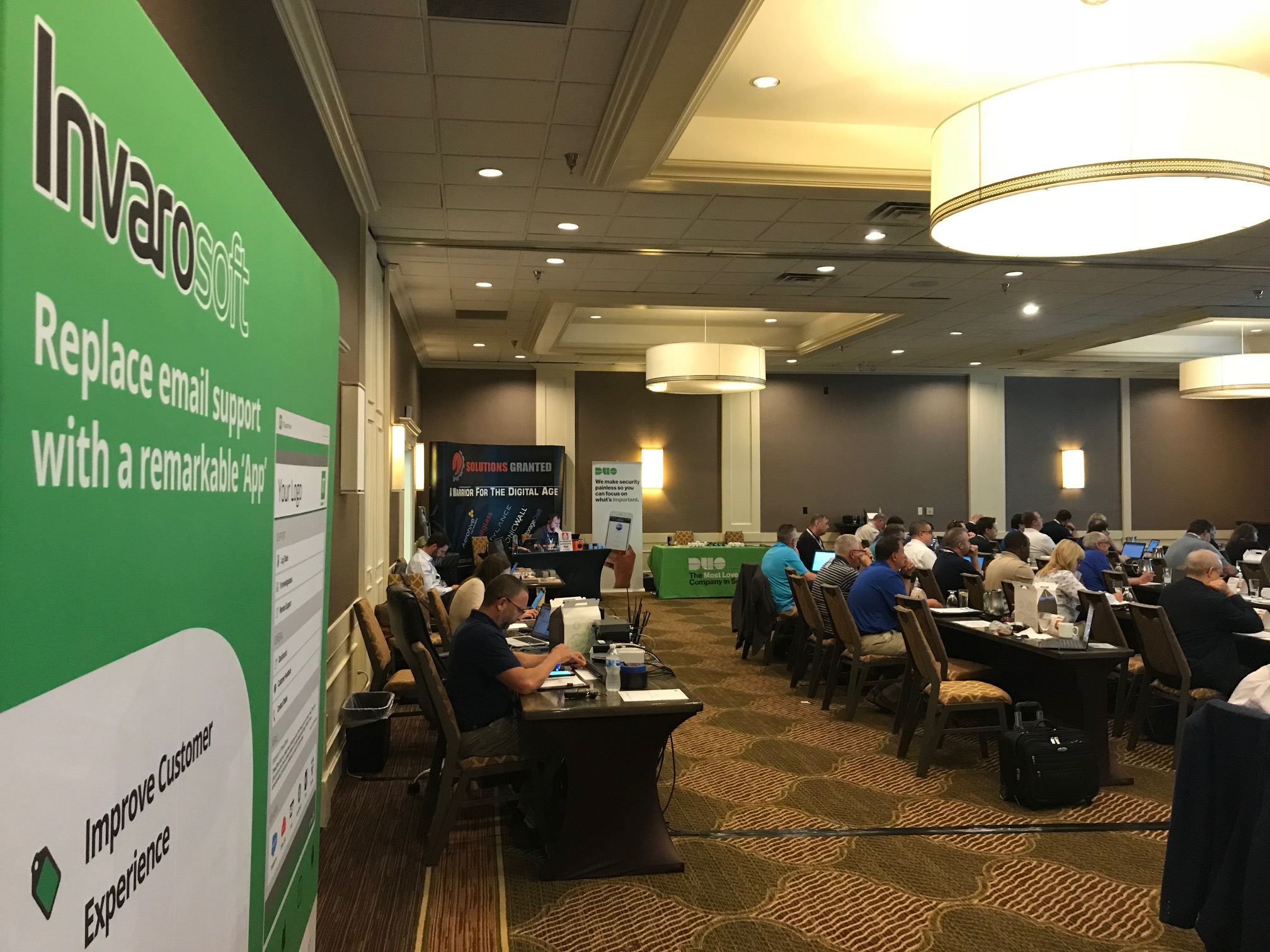 Further Reading
Hope this helps. To read more on how Jamie grew his MSP from $3M to $7M in 4 years click here and the Pyramid for MSP Success click here.
Ready to Replace Email Support with an App?
If you're ready to replace old fashioned email support with a remarkable new desktop & mobile App book a demo of ITSupportPanel.