April 27, 2018 By Jamie Warner
Invarosoft Feature Spotlight – Forms

In today's 'feature spotlight' learn how our fantastic new feature 'forms' is helping MSPs increase their accuracy and speed to close tickets.
The Problem = Incorrect Information
One of the most common frustrations with receiving tickets by phone and email is that you often don't get the right information and then you have to go back and forth with the user to get it.
The most common example is setting up new users. You need a lot more information to ensure your Engineers setup the user correctly. What's the start date? What's the user group? What software do they need etc. Setting up users incorrectly is one of the most common client complaint areas for MSPs, so, it's important to get it right.
The Solution = Forms
To solve that problem we have built 'forms' into ITSupportPanel.
Unlimited Forms  (Per Ticket Type / Per Client)
Now you can create unlimited forms and assign them to ALL clients or select the clients which are relevant.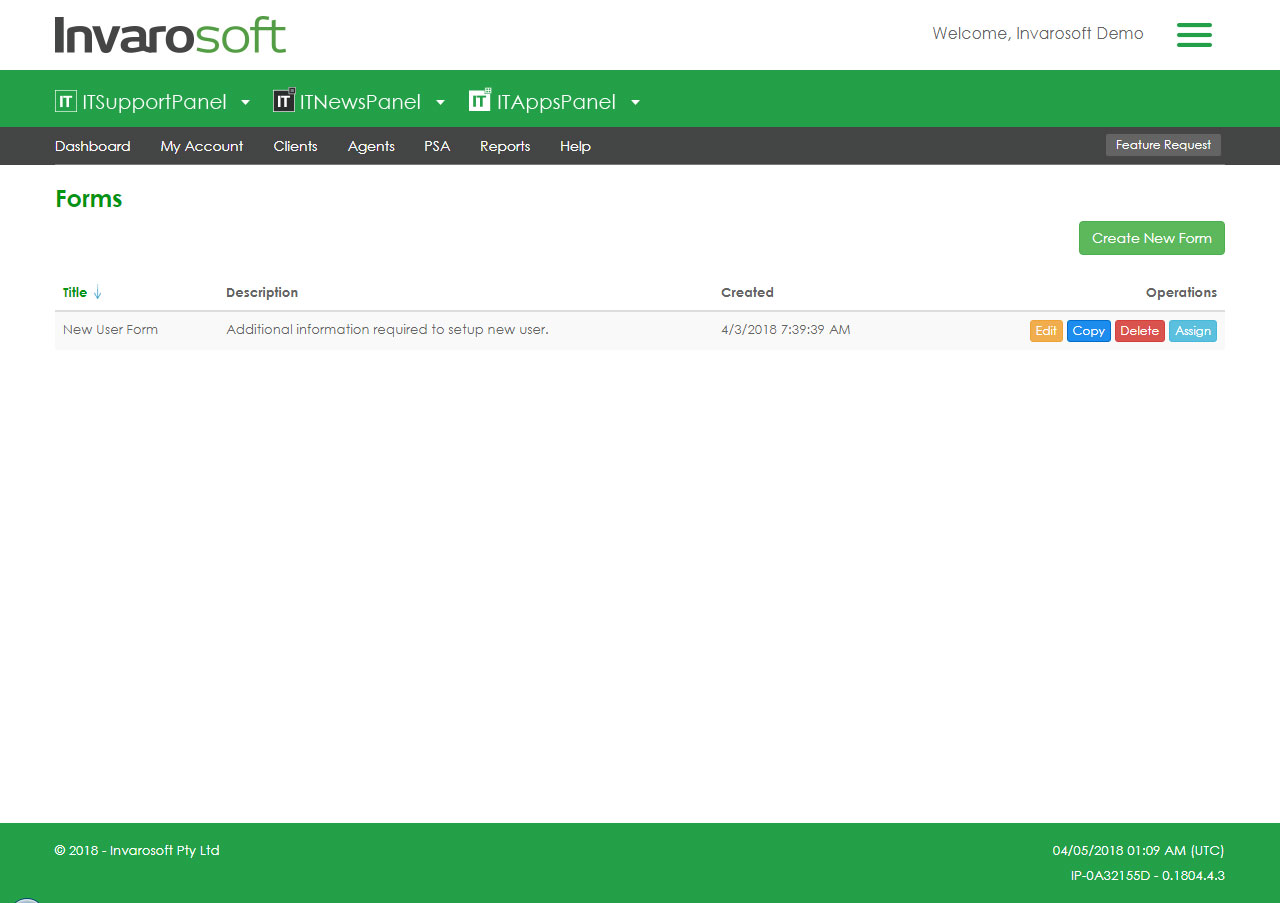 Form Questions
You can create whatever questions you like and move them up and down in order.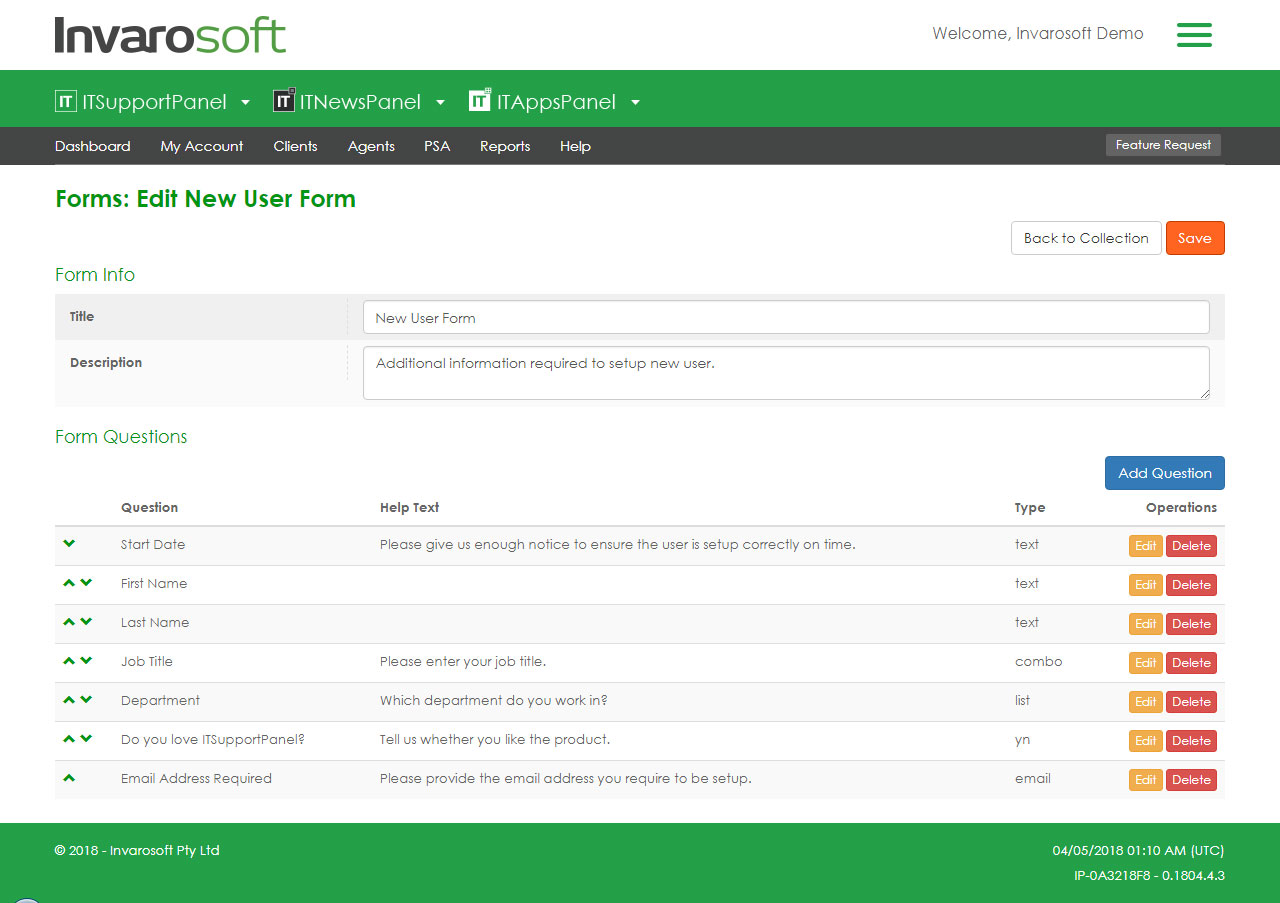 7 Question Types
You can select from seven (7) question types to ensure you have the flexibility to create the perfect form.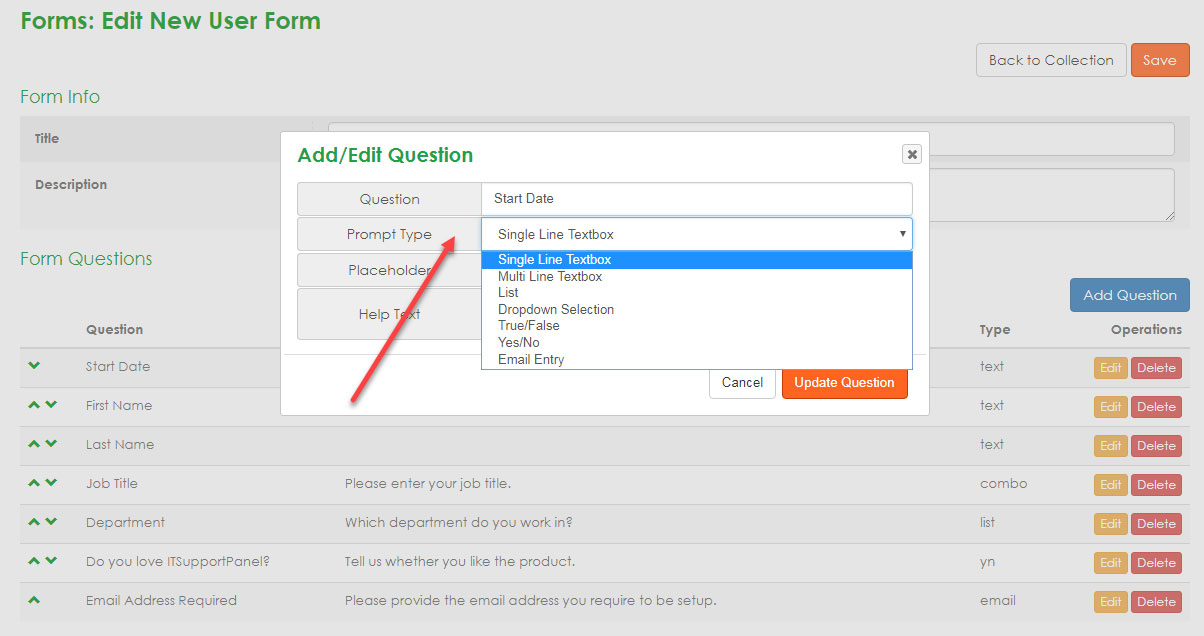 Placeholder & Help Text
The below image is a picture of the Desktop App in action. You can even have 'placeholder' text in the field to ensure it's crystal clear AND it also includes 'help text' which presents as a blue question mark next to the question which the user can read for more information.
The Outcome = Increased Accuracy & Speed
With the correct information received the first time now you can improve your Engineer's accuracy and speed resolving tickets!

Ready to Replace Email with an App?
If you're ready to replace old fashioned email support with a remarkable new desktop & mobile App book a demo of ITSupportPanel.