December 6, 2021 By Jamie Warner
MSP Masterclass
📺 Watch The 4 MSP Mistakes to Avoid in 2022
Our CEO thought he would share some of his learnings as a fellow MSP owner after speaking with 100's of MSPs in 2021. Comparing his MSP as a benchmark (~$10M revenue) he's noticed 4 key issues MSPs keep making you should avoid in 2022.
Watch more videos about CX here.
Ready To Deliver a

Superior

Client Experience?
2000+ MSPs have already chosen a CX Platform to get away from using mouse pads and stickers with your email (support@) and phone on them. Clients want a modern Customer Experience – don't get left behind!
Book Demo + 14 Day Free Trial >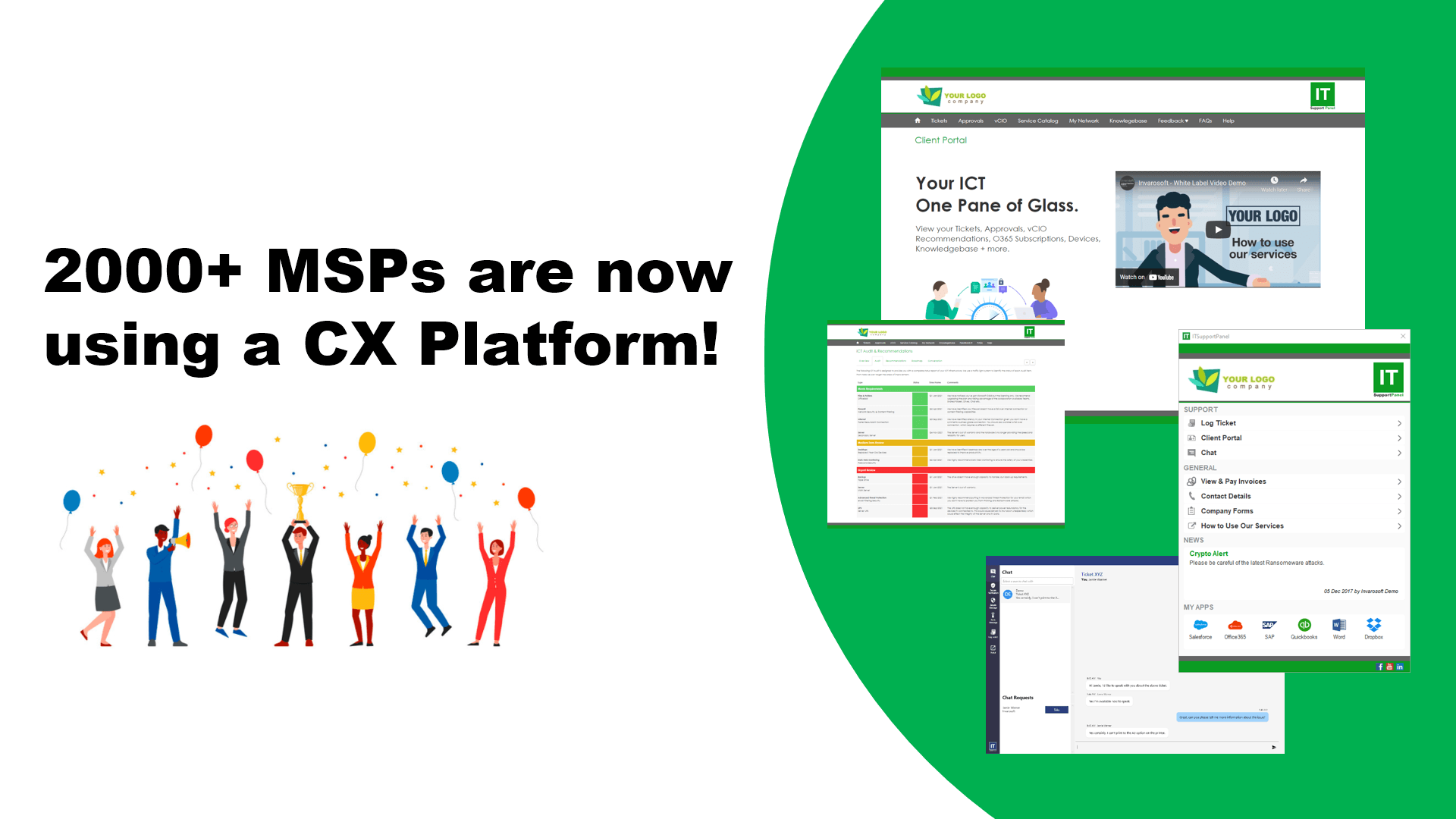 ---
About Invarosoft
Most MSPs & IT Teams miss the 'last mile' between the PSA/ITSM tool and the user in their stack. Invarosoft's® patented technology delivers a modern ITSM End User Experience (Desktop, Mobile & Microsoft Teams App), O365 Integrated Client Portal (Service Catalog, Training,  Devices, O365 Subscriptions) and a powerful ITSM Tool-Kit (vCIO Platform , Live Chat, Identity Security, Secure 2FA Messaging) to improve CX, Productivity, Communication, Security and Account Management.