August 2, 2021 By Jamie Warner
Partner Demo – Invarosoft Client Portal
Wondering what you can do with the Invarosoft Client Portal? Well watch the video above from one of our valued partners, Terry Moon, from Computer Pro in the USA.
Partner Video – Client Portal (by Terry Moon from Computer Pro, USA)
About the Demo
Terry is quite an innovator so check out some of the cool tech tools he's managed to incorporate into his Client Portal. He's built the perfect mix between a Client Portal your clients will value and also a place which will make support much easier for his team.
Well done Terry and big thanks for the huge effort to produce the video.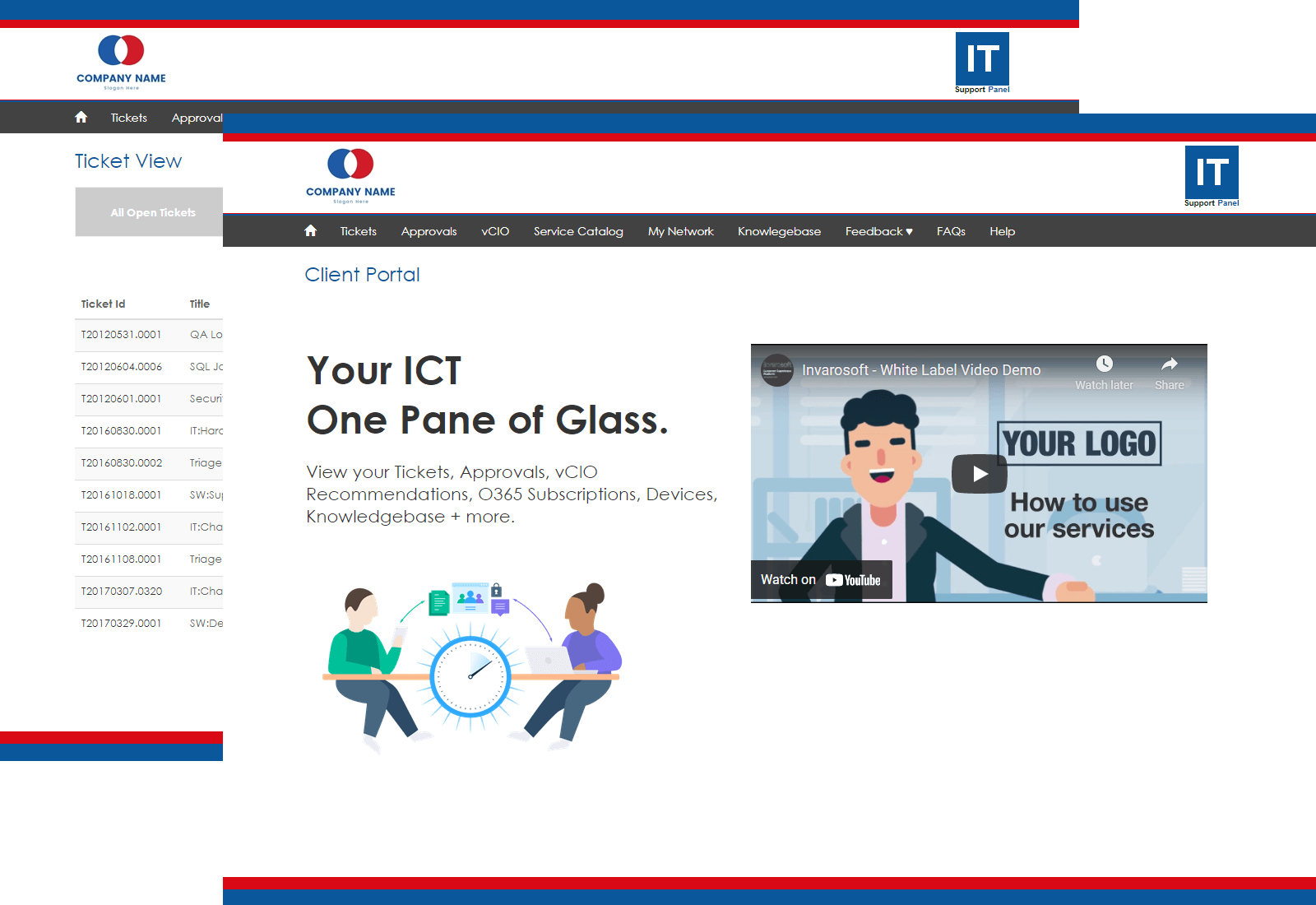 ---
About Invarosoft
Most MSPs & IT Teams miss the 'last mile' between the PSA/ITSM tool and the user in their stack. Invarosoft's® patented technology delivers a modern ITSM End User Experience (Desktop, Mobile & Microsoft Teams App), O365 Integrated Client Portal (Service Catalog, Training,  Devices, O365 Subscriptions) and a powerful ITSM Tool-Kit (vCIO Platform , Live Chat, Identity Security, Secure 2FA Messaging) to improve CX, Productivity, Communication, Security and Account Management.
Book Demo + 14 Day Free Trial >