June 22, 2021 By Jamie Warner
Invarosoft® ITSM CX Platform Awarded Patent in the USA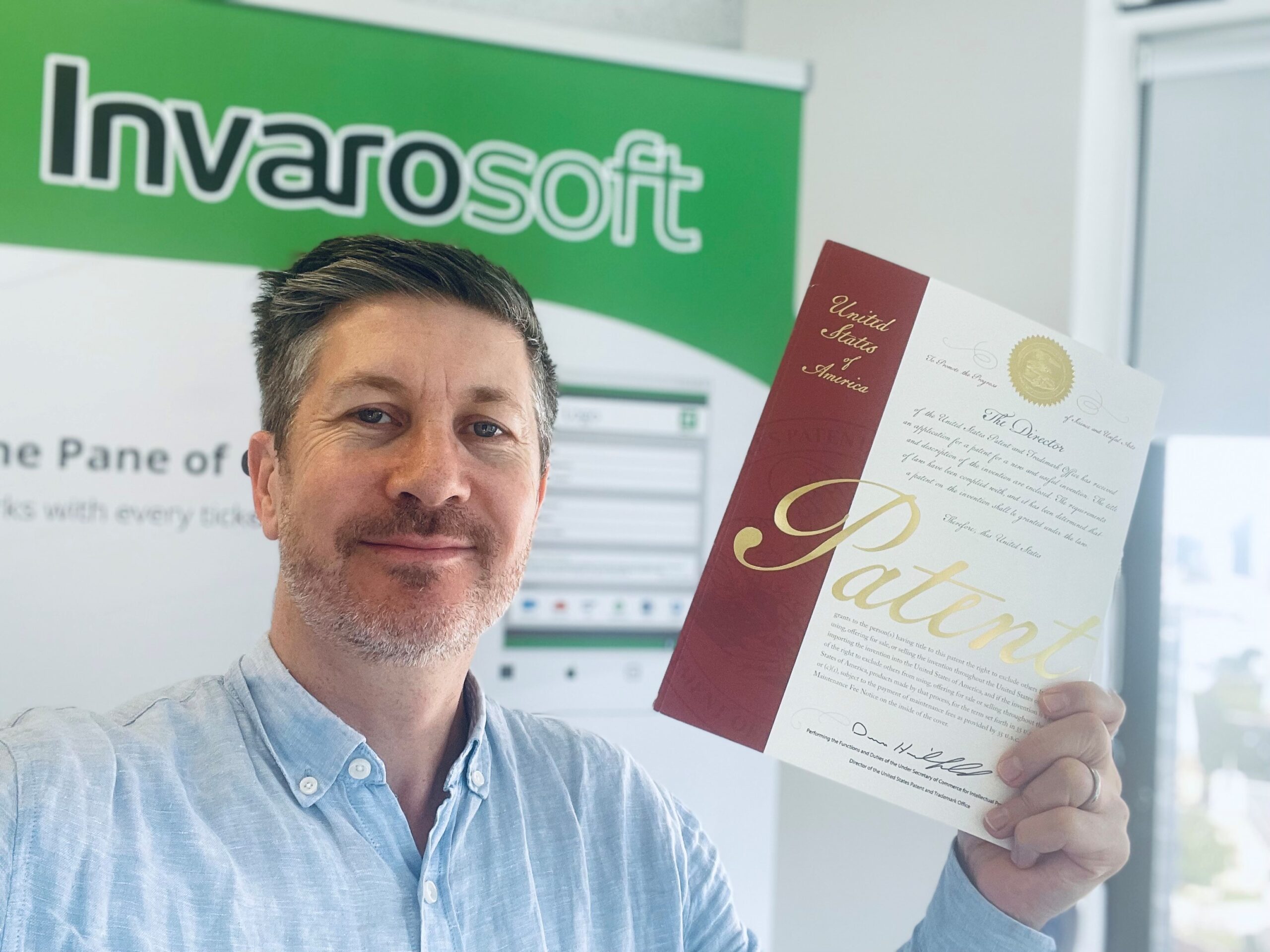 Sydney, Australia, June 2021 – Invarosoft®, is excited to announce that the company has officially been awarded a Patent in the USA for our ITSM Customer Experience (CX) Platform designed for MSPs and IT Teams. 
Jamie Warner, CEO of Invarosoft said: "Being awarded a Patent is an extremely pleasing result for our start-up given Patents are not usually awarded for software innovations. It clearly demonstrates our technology provides a unique and ground-breaking method to help MSPs and IT Teams deliver a modern ITSM customer experience."
Invarosoft exploded onto the scene back in 2017 at AutoTask Community Live when Jamie Warner, also founder of $9 million MSP eNerds,  commercialized the internal IP of his MSP with the express goal of helping others improve their customer experience (CX), productivity, communication, security and account management. The platform has evolved quickly since 2017 and the value proposition in 2021 is to help MSPs replace mouse-pads and stickers with a modern End User Experience (Desktop, Mobile and Microsoft Teams App), O365 Integrated Client Portal and ITSM Tool-Kit (vCIO Platform, Live Chat, IAM, Secure 2FA Messaging and CSAT) helping MSPs reduce stack costs. 
Jamie says: "I truly believe the days of the 'Nokia Analog MSP' are dead and it's now time for MSPs to deliver a modern 'iPhone style' customer experience that users get every day in the consumer world. The fact that most MSPs still get their workload via Email and Phone in an App economy is astounding, but it doesn't need to be this way. Interestingly we've calculated that over 2000 early adopter MSPs have now chosen a CX platform from the four (4) CX vendors available and are benefiting from this modern approach, so we see this category fast heading towards becoming the next PSA, RMM or Documentation 'must have' tool-sets."
Jamie goes on to say: "The MSP market is being disrupted with an array of new technology relating to Apps, Bots, AI, Automation designed to improve the way we deliver services. However, it's also being directly disrupted by modern MSPs like Electric.ai which has now raised over $50M in funding to offer customers with a modern IT Support approach directly calling out the MSP industry for being old-fashioned in the process. The choice of 'whether we evolve' our Customer Experience (CX) isn't really a choice anymore, it's going to be 'when do I evolve' to keep up with competition and let's not forget the demands of the customer. The customer wants this change and are already voting with their use of modern consumer technology that puts CX at the forefront of their design language. The time for MSPs to do the same has arrived, which is why we're excited our patented technology is ready to help MSPs take the next evolutionary leap forward."
Invarosoft is now focused on delivering further innovations to the MSP and ITSM market so watch out for future announcements.
To find out more about Invarosoft please contact us here.
---
About Invarosoft
Most MSPs & IT Teams miss the 'last mile' between the PSA/ITSM tool and the user in their stack. Invarosoft's® patented technology delivers a modern ITSM End User Experience (Desktop, Mobile & Microsoft Teams App), O365 Integrated Client Portal (Service Catalog, Training,  Devices, O365 Subscriptions) and a powerful ITSM Tool-Kit (vCIO Platform , Live Chat, Identity Security, Secure 2FA Messaging) to improve CX, Productivity, Communication, Security and Account Management.