November 13, 2018 By Jamie Warner
In The Media – ARN – Invarosoft aims to lighten MSP load with improved automation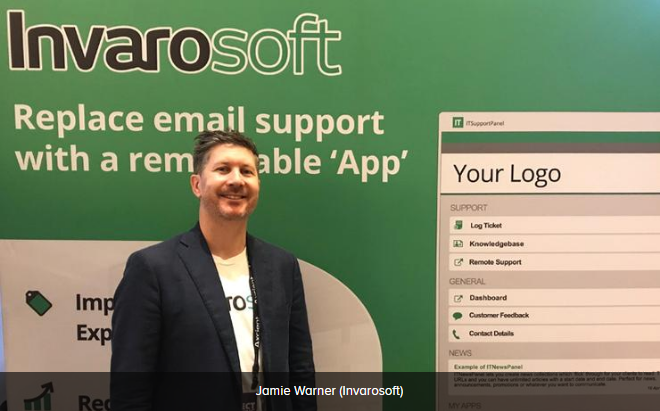 Invarosoft has outlined plans to reduce workload and improve productivity for managed service providers (MSP) amid a heightened need for automation.
Headquartered in Sydney, the software-as-a-service (SaaS) start-up serves an emerging market within the channel, focusing on client portal software.
Built from the ground up, Invarosoft's product line-up aims to remove the manual process associated with logging a ticket, allowing MSPs to focus on the more lucrative aspects of customer management.

Ready to replace email support with an 'App'?
If you're ready to replace old fashioned email support with a remarkable new desktop & mobile App book a demo of ITSupportPanel.