February 12, 2023 By Jamie Warner
The Future of IT Support for MSPs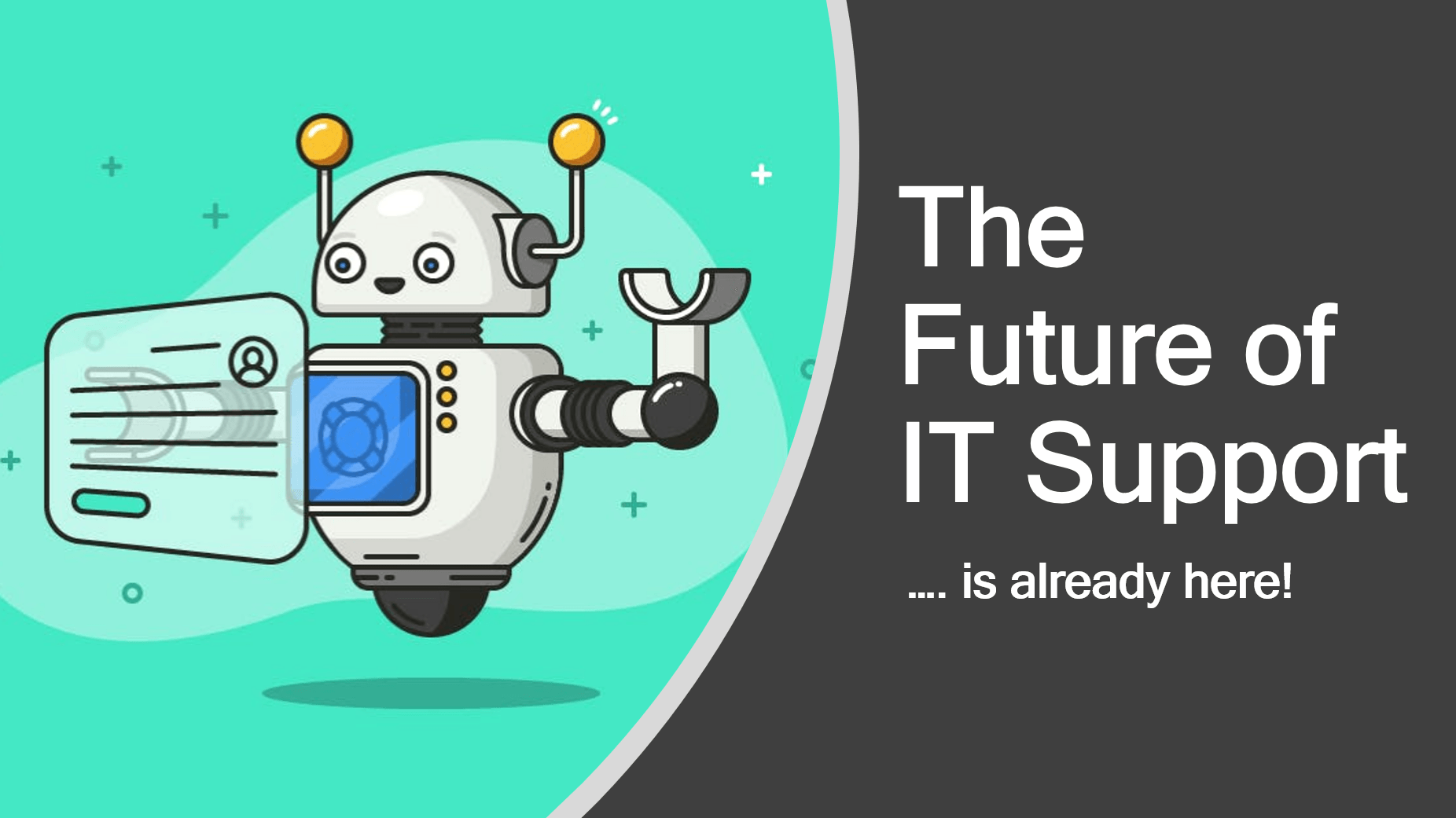 AI & RPA are the hot buzz words for MSPs in 2023, but the future of IT Support arrived 5 years ago.

The fact is most MSPs operate their services like it was the late 1990's or early 2000's. Nothing has changed in their service delivery. 95% of the 150,000 MSPs globally still provide support to their valued customers via Phone and Email. They give those details to clients on mouse pads and stickers. They then preach to clients about all the fabulous advancements in technology they can use in their businesses, but continue to deliver their services using the oldest of methods.

Bit strange right?

Well it's funny because now there are huge investments in RPA in the MSP industry with these technologies preaching they are the future. Well they are part of the future that's for sure, but they're only modernizing a small part of the MSP service delivery and operations.

The biggest time spent in an MSP is doing tickets, but they come in via phone and email.

Think about your MSP are you getting 50% phone and 50% email or thereabouts?

I bet the ticket data is poor. I bet someone has to triage and classify the ticket in the PSA. I'm sure your Techs and Engineers often play a ping pong match to get the correct ticket information.

The cycle continues on and on. Nothing changes.

So let's look at RPA, that only works if someone fills in form data or ticket data correctly. But if it's coming via email that won't work so how can you use RPA efficiently?

The reality is the Future of IT Support arrived 5 years ago by being able to replace the outdated email support option with a Customer Experience (CX) App and Client Portal. Clients get a modern digital experience of IT and the MSP finally gets the perfect ticket. This is the next step to make RPA and other solutions work. This is where you have the Web Forms (e.g. on-boarding and off-boarding) that activate your automation using JSON formats.

There are over 20+ IT Support tools in a CX platform that deliver the future of IT Support already; IT Support Apps (all devices), Advanced Client Portal, Service Catalogs, Knowledgebases, Live Chat, Identity Security, Secure Messaging, Device Diagnostics, Screen Capture, O365 Reports, Device Reports, Automation, Sentiment Analysis – the list goes on.

We've been 'crawling' as MSPs with phone and email. We can't skip 'walking' to immediately 'running' down the modernization highway in IT Support to AI and RPA but still leave email on the table – it doesn't make sense.

So is your MSP a 'Nokia analog' MSP using phone and email?

The future of IT support is here. Join the 5% of innovative MSPs who already understand this. Don't get left behind.
---
About Invarosoft
Invarosoft® delivers one MSP software platform to replace 5 products – CX, vCIO, CSAT, Warranty & Engineer Scheduling. You also get 20+ tools helping MSPs reduce stack costs, improve CX, increase productivity, enhance communication and increase sales.