July 6, 2021 By Jamie Warner
My Client Called Me A Nokia MSP, Ouch!
The letter below is fictional BUT it can't be denied in this App economy it's exactly what most office workers are thinking – an App for everything – except IT Support!?
Watch our CEO explain the importance of Customer Experience (CX) for Clients and End-Users. He knows this from running an MSP for 22 years and building it to 50 staff.
Are You Delivering a Nokia Customer Experience in your MSP?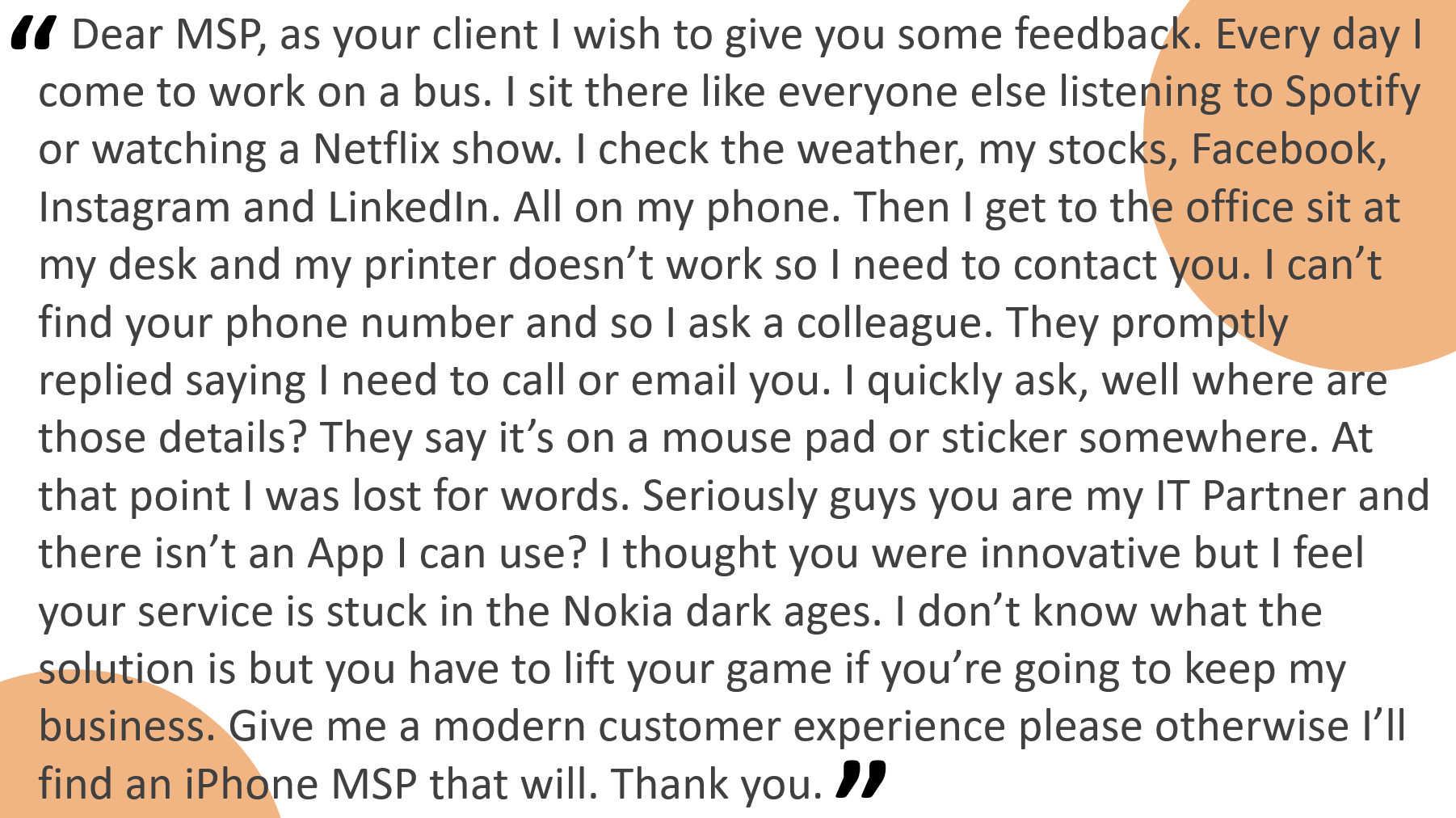 Also, what are the implications if you don't provide a great Customer Experience?
Watch Jamie talk about the implications around growth and churn if your MSP doesn't focus on CX.
Watch more videos about CX here.
Ready To Upgrade your Client Experience?
2000+ MSPs have already chosen a CX Platform to get away from using mouse pads and stickers with your email (support@) and phone on them. Clients want a modern Customer Experience – don't get left behind!
Book Demo + 14 Day Free Trial >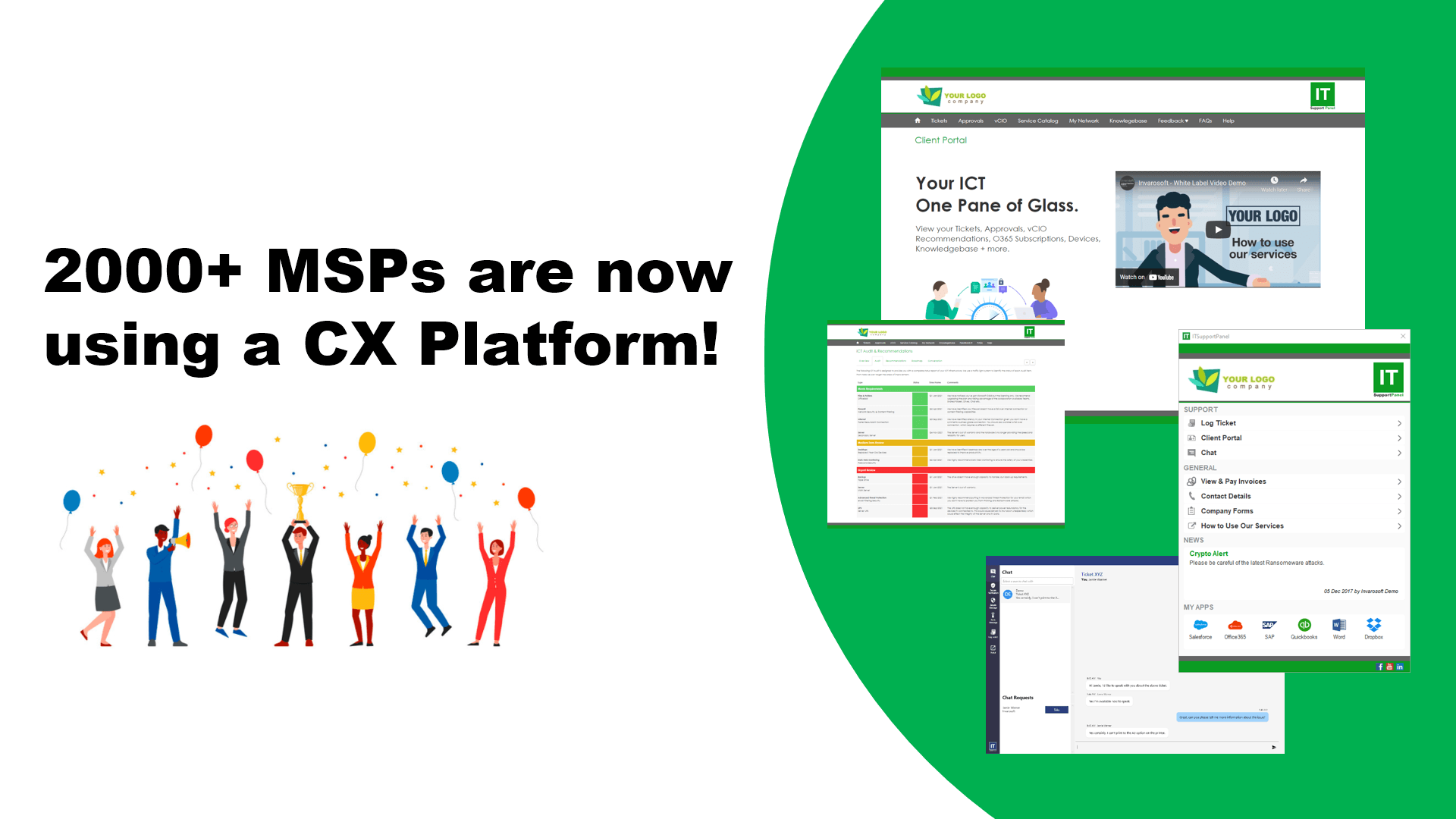 ---
About Invarosoft
Most MSPs & IT Teams miss the 'last mile' between the PSA/ITSM tool and the user in their stack. Invarosoft's® patented technology delivers a modern ITSM End User Experience (Desktop, Mobile & Microsoft Teams App), O365 Integrated Client Portal (Service Catalog, Training,  Devices, O365 Subscriptions) and a powerful ITSM Tool-Kit (vCIO Platform , Live Chat, Identity Security, Secure 2FA Messaging) to improve CX, Productivity, Communication, Security and Account Management.